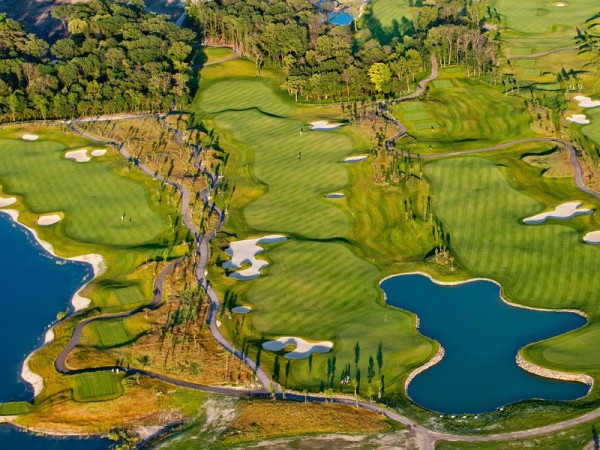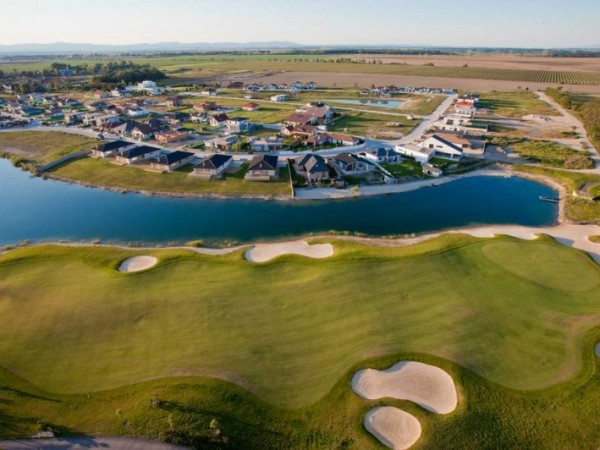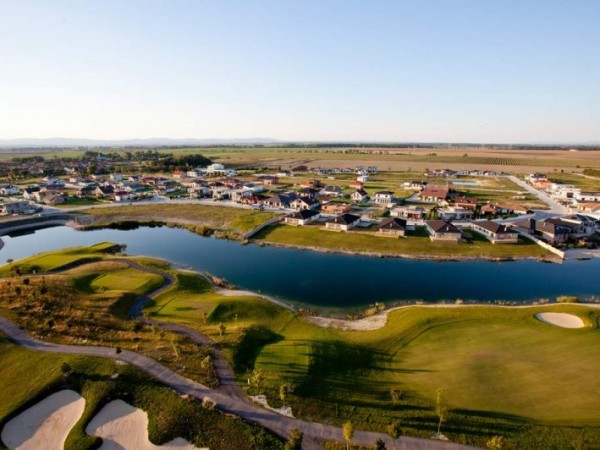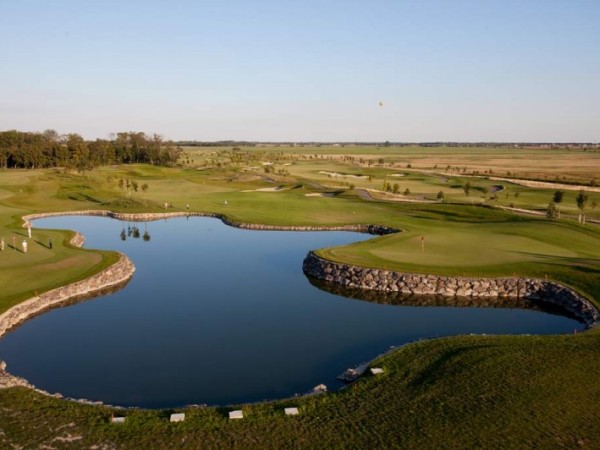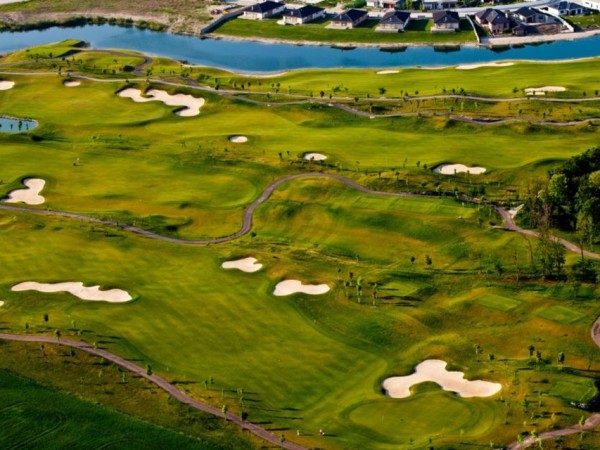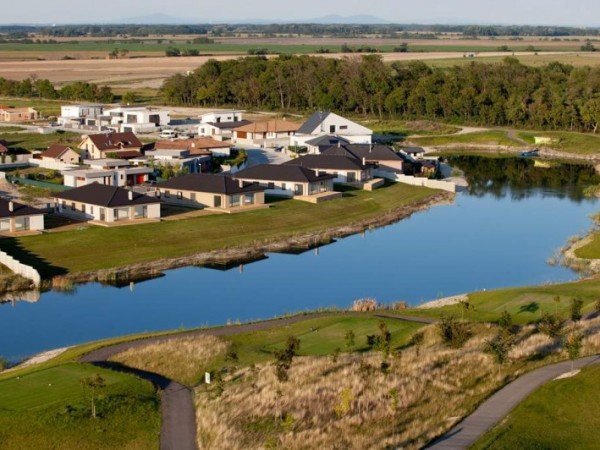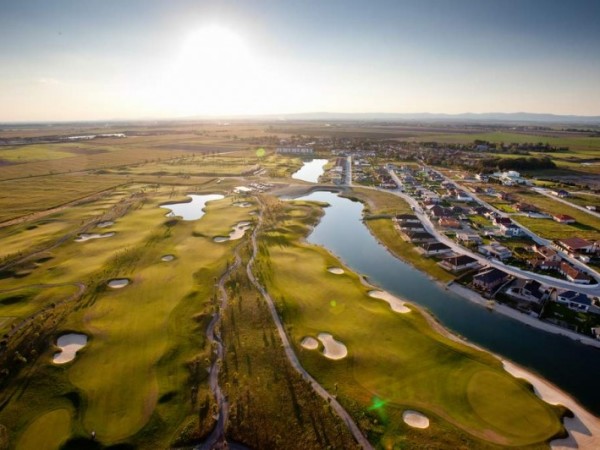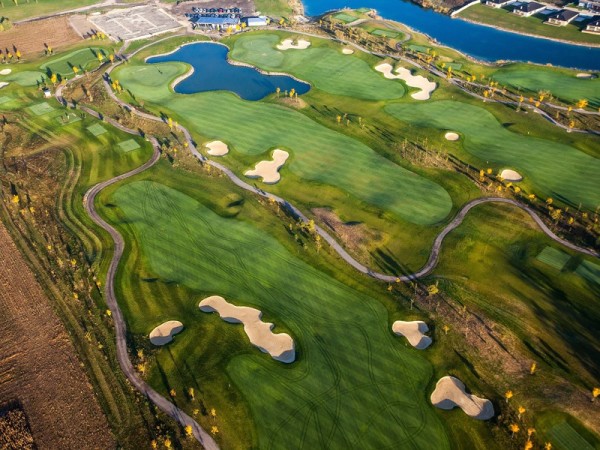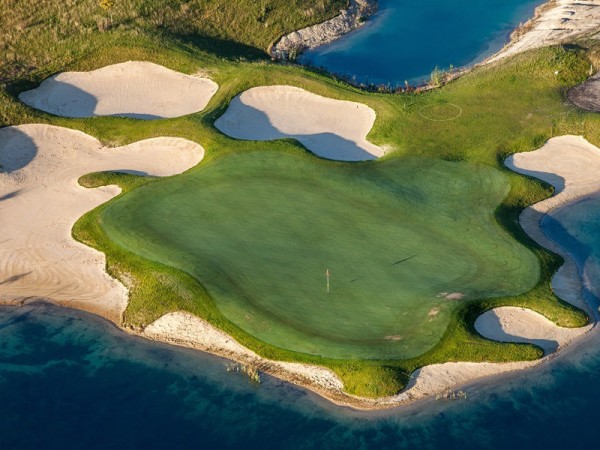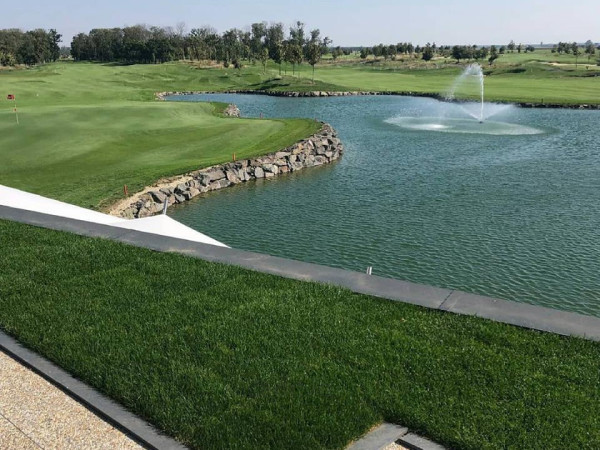 The Green Resort golf estate is located only 21 km from the outskirts of Bratislava, right in the heart of the residential and leisure complex Green Resort. Green Resort is easily accessible from all cardinal points, including the capital Bratislava as well as other nearby towns of Senec, Trnava, and Nitra.
The resort has 18-hole master golf course (par 72).
It has a length of 6,646 m of black tees, 6,197 m of white tees, yellow tees from 5,677 m and red tees 4,599 m.
The fairways have been sowed with a top-notch grass mixture (so-called bent grass), which is usually sowed only on the greens but at Green Resort it has been sowed also on the fairways.
This allows attaining the highest possible quality of grass growths.
The master 18-hole golf course has been generously designed on grassy glades that provide absolute comfort for the game of golf.
The total length and a number of natural obstacles create a perfect backdrop for an interesting and challenging game for experienced golfers; however, it was our desire to provide perfect putting pleasure for advanced players as well as for beginners.
Type: 18 holes; PAR: 72; Landscape: slightly hilly, parkland/meadowland