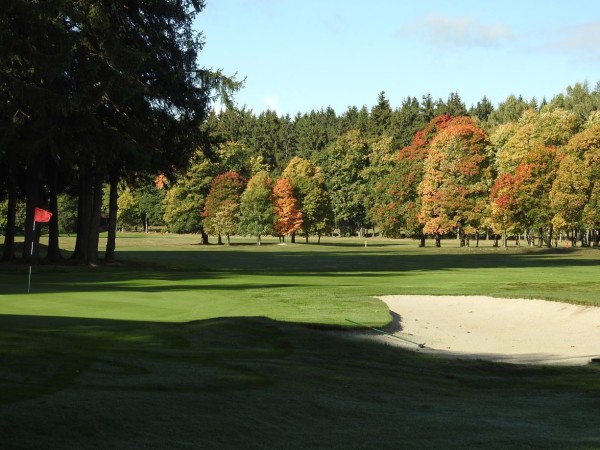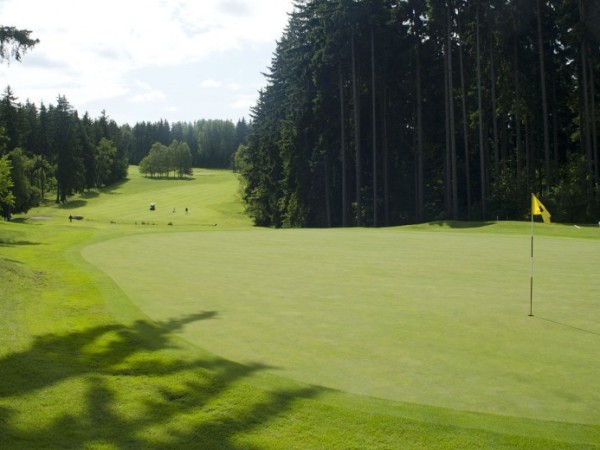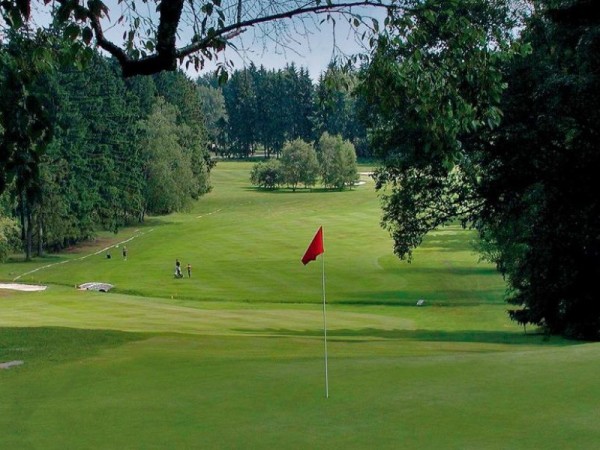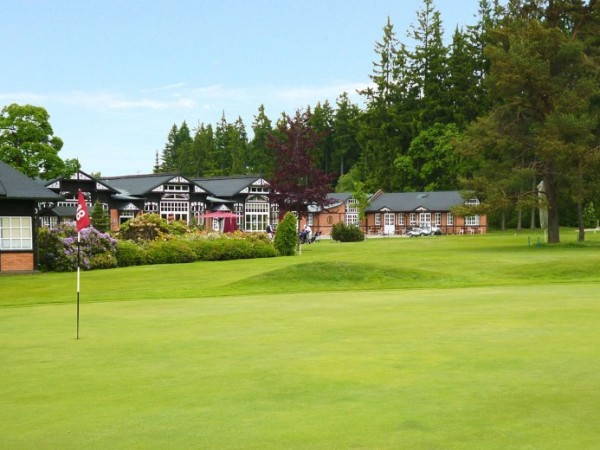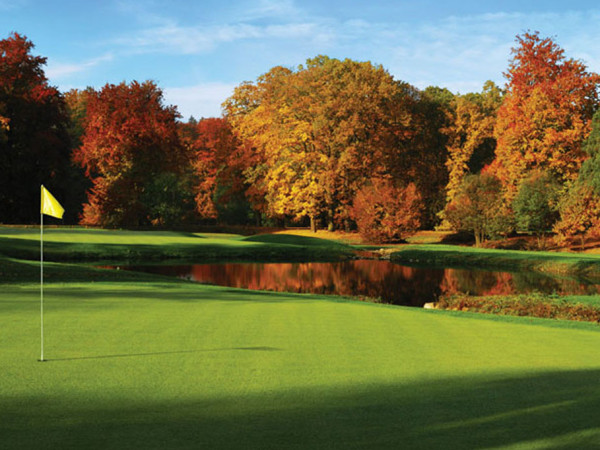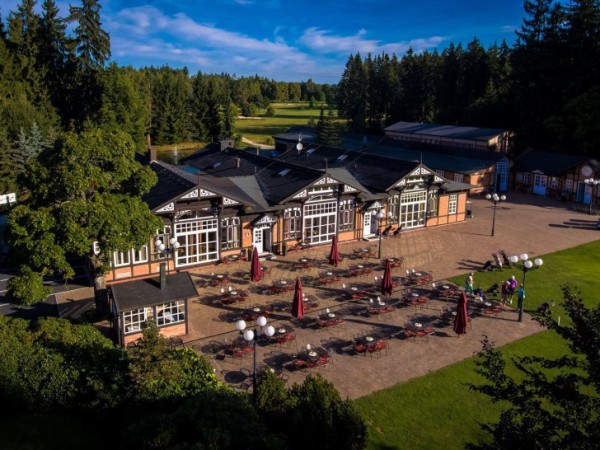 The opening of the Mariánské Lázně (Marienbad) golf course was conducted by His Majesty King Edward VII on August 21st, 1905.
The golf club at Mariánské Lázně is the only golf course in Central Europe with such a distinguished past.
The King of England loved visiting Marienbad and made a total of 10 trips to the golf course, the last in 1909.
The greatest moment in Golf Club's history came in 2003, when HM Elisabeth II, Queen of the United Kingdom, has granted the Golf Club in Mariánské Lázně the right to use the title Royal Golf Club.
The Golf Course is surrounded by a pine forest. The surrounding picturesque landscape is natural, not harmed by any construction nor buildings.
Type: 18 holes; PAR: 72; Landscape: slightly hilly, parkland