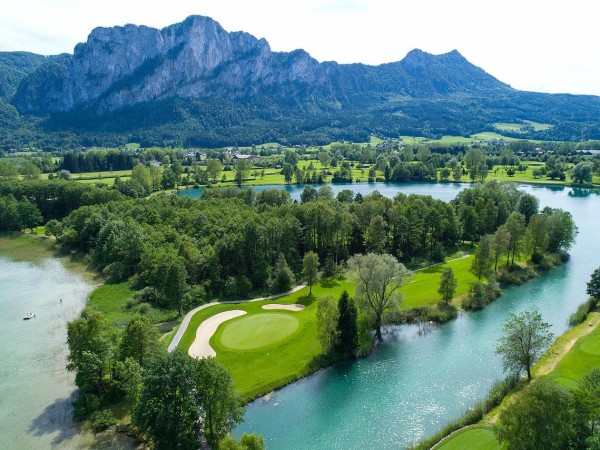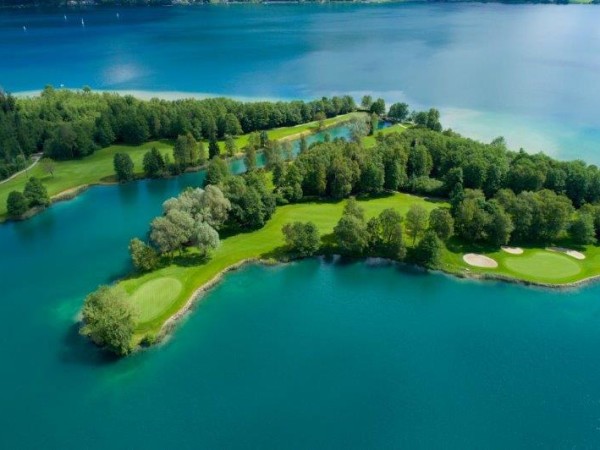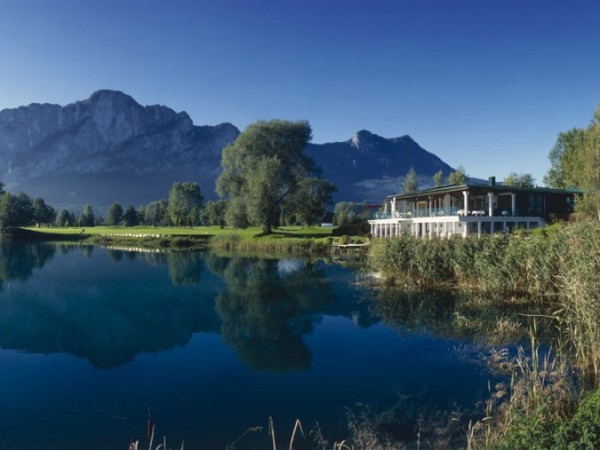 Beautifully situated on the shores of Lake Mondsee, Golfclub Am Mondsee has established a high-quality and sporty ambitious golf club in Salzburg.
The Golf Club Am Mondsee is a particularly demanding but fair challenge for every golfer.
It is one of the most popular golf courses of Austria. On the one hand, it is situated directly at the Drachensee and Mondsee, so the unique panorama of the mountains makes it easy to lose sight of the ball and, on the other hand, because of its sporting ambitions and constant top maintenance.
According to Golfrevue's quote, the Golfclub Am Mondsee with its closing holes around the Drachensee is the "Match Play course number 1" in Austria.
The 18 generally flat holes of GC Am Mondsee offers each golfer an equally pleasant and challenging round. The stunning view of the mountains around Mondsee, the variegated colors of nature and the relaxed atmosphere let you forget less successful shots even before the ball reaches the ground.
Type: 18 holes, PAR: 72, Landscape: Parkland