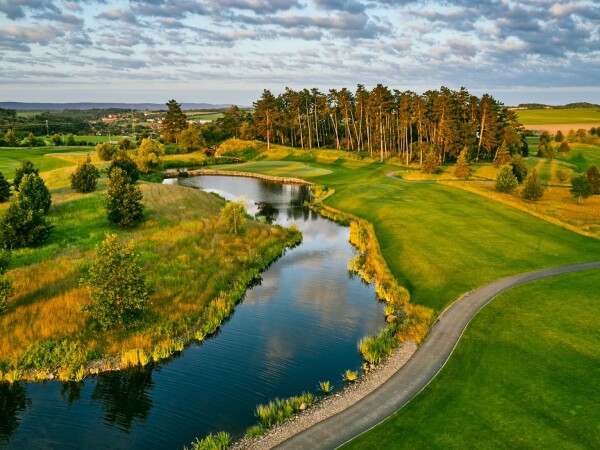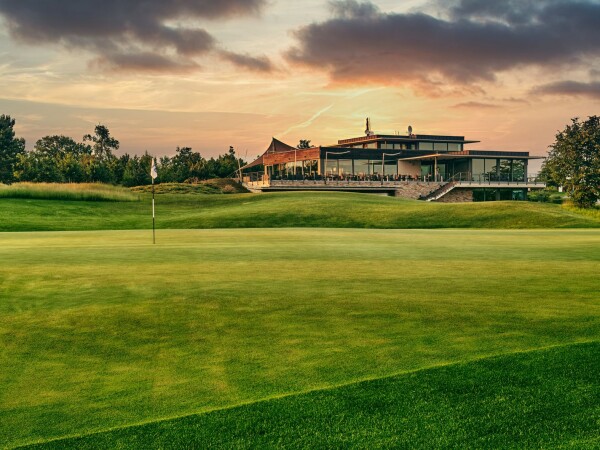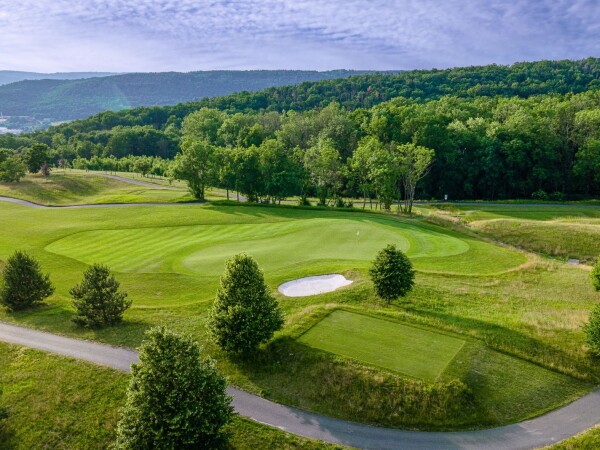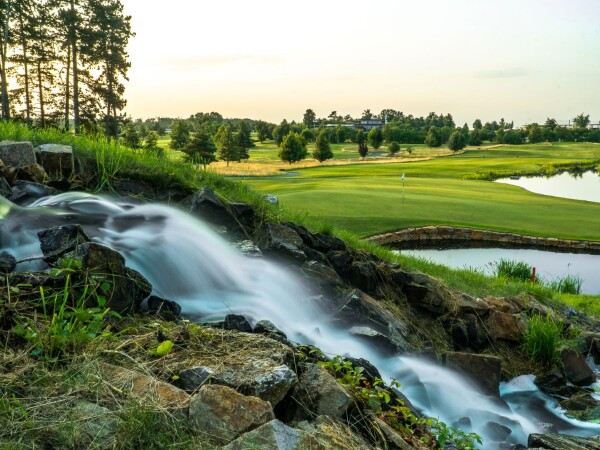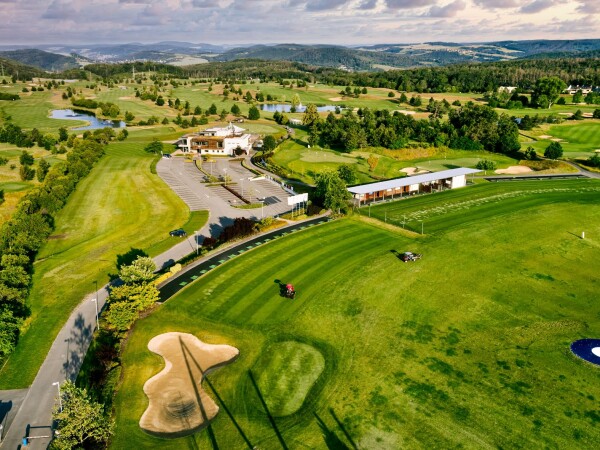 The Albatross Golf Resorts is a new, modern resort opened in September 2009.
The course, clubhouse, training facilities, services, all meet the highest standards demanded by any golfer.
The Albatross course spreads over an area of about eighty hectares on moderately hilly terrain.
The resort can be found near the village of Vysoky Ujezd and it takes only 20 minutes by car to get to the course from the centre of Prague.
The clubhouse is modern building with reception, cloakrooms, golf shop, conference rooms, extensive terrace with putting green, golf-club storage room, garage for golf carts. You will find of course a delicious restaurant and bar in the clubhouse.
Type: 18 holes; PAR: 72; Landscape: slightly hilly, meadow land